When it comes to IT, your organisation faces many challenges: rapid technological developments, a tight labour market, competition that does not stand still… We can imagine that, within this field of tension, it is not always obvious to let your IT organisation evolve in line with your company's ambitions. Dilaco helps your company by thinking along with you and by providing IT experts you really need.
1. Infrastructure management
The main purpose of your IT infrastructure is to minimize downtime and maintain business productivity. In order to achieve this, Dilaco's experts assist you in providing structure and control of diverse technical operations, in both physical and virtual environments.
2. Helpdesk and technical services
Software Management comes with a cost. Application packaging can help you reduce these costs by streamlining software configuration and deployment. Dilaco delivers specialists to assist you managing growing software volumes for desktops and server systems efficiently.
Finding custom software, unique to your business is a difficult task. That's why Dilaco helps you further with custom-made business software in order to stay up-to-date and to be able to grow along with the constant evolutions. Dilaco has the expertise in developing custom software for the specific needs of your company.
1. Application development
Dilaco specializes in application development or the creation of computer programs for the various tasks within your company. Our applications help to automate your business processes and increase business efficiency.
2. Front-end & back-end development
Our Front-End Developers take care of the unique experience of your company and make sure that your application is part of your identity. Back-End Developers, on the other hand, are the backstage of your successful application. They work on the quality and sustainability of your applications through digital architecture and problem-solving thinking.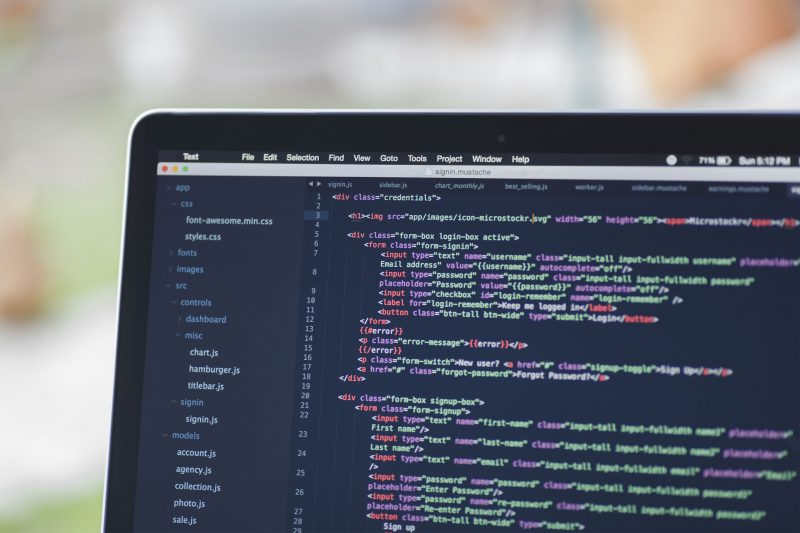 A decisive website or an online platform are the basis for digital success. Dilaco ensures that your online platforms work quickly and get a responsive web design for all screens. This is about a balance between graphic design and ease of use.
The digital age foresees not only an evolution in technologies, but also in devices. Think, for example, of the smartphone with a smart watch. Mobile devices are now firmly in our hands thanks to the enormous range of apps on offer. As a company it is important to be present with your customers and employees and to build a unique and simple user experience. Our Dilaco designers offer mobile developments for all platforms relevant to your business.
Security issues or breaches are challenging to avoid. Adequate awareness, prevention and response are key to prevent or minimize impact, Dilaco will identify risks and scenario's together with you.
- SOC-as-a-Service
- Security Assessment: Vulnerability & Maturity Assessment
- Security Awareness Program
- Security Awareness-as-a-Service
Today, IT organisations need to structure enormous amounts of data and applications with the aim of delivering added value for their users.
AIOps helps you to organise your IT Operations by collecting and analyzing data, accelerating root cause analysis and automate remediation. By using this data, you can predict future events and solve problems before they occur. It thus enables your company to proactively manage resources and costs and even achieve dramatic cost savings.
Dilaco works with and advises on technologies that best fit your company.
Get to know our ICT-topics, interesting for any company. Below, we summarise the most relevant and latest ICT facts.