What would the potential impact of a security incident be on your business?
The risks from cyberattacks become increasingly daunting. Data breaches can disrupt your business operations and cause significant economic damage.
Choosing the right technology, people, and processes to build a modern security operations function is extremely challenging. Rest assured, Dilaco has already done this for you.
Our SOC-as-a-Service provides an all-in-one security solution, with a one-time setup cost and a monthly fixed price.
Monthly pricing is based on the number of EPS (Events Per Second).
What do you receive in return?
Comprehensive visibility and control over your endpoint, network and cloud environments, with 24x7x365 monitoring
Accelerated threat detection and response
Improved incident readiness - remediate threats before they become major incidents
20+ years security expertise
Get an overview of the risks that impact the confidentiality, integrity, and availability of the information systems and data you rely upon to operate.
We identify the systems that are subject to vulnerabilities and determine the overall maturity of your cyber security program.
You receive a valuable and practical report, with an overview of quick wins, mid-term and long-term improvements. The report includes budget planning and investments, aligned with your company's strategy.
Our testers check the severity of a possible attack on each part of the system and the recovery possibilities.
The outcome: a report with a prioritized list of issues. The list can then be used to tackle the vulnerabilities, in line with the provided budget and timeframe.
Pricing is based on the number of IP addresses that need to be scanned. Both external and internal IP addresses can be scanned, according to your needs and requirements.
A professional cyber security approach gives you a head start in your industry. Increase your customers' trust by ensuring continuity of your services.
Dilaco's Security Maturity Assessment is based on the NIST Cyber Security Framework. We will deliver a quick and easily accessible insight into the quality of your security.
This detailed NIST survey will help stakeholders gauge the level of maturity in their security operations across 5 core domains — Identify, Protect, Detect, Respond and Recover.
The results of the survey will be directly uploaded into a portal which will be set available per assessment. The results will than be interpreted and reported by one of Dilaco's security engineers.
What is the use of having a secured environment, when your employees are not fully aware of the dangers? At least 70% of all security incidents are caused by human activity.
Improve your employees' cyber security skills and let them better identify cyber threats.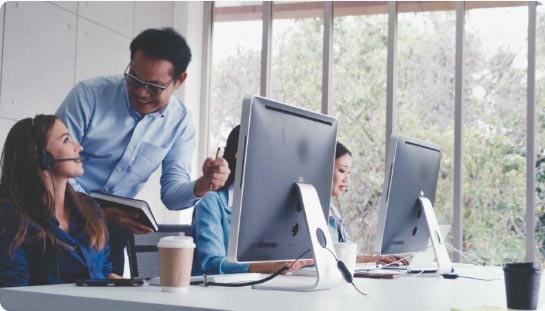 Security Awareness Program
Awareness programs are developed together with you to maximize the effect. To ensure recognition and involvement, we develop situations tailored to your daily business activities.
These are classroom-based security trainings. Or at your request, the training can be organized virtually.
The training consists of:
Duration of 2 hours
Maximum of 20 participants
Interactive and linked to personal business environment
Printouts
Online test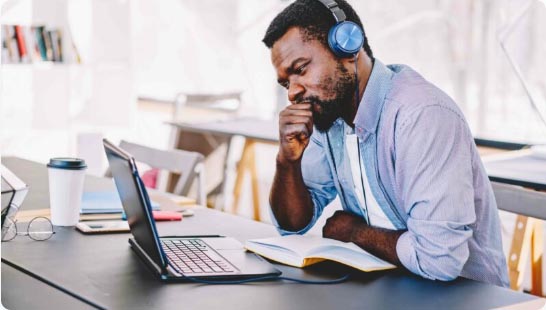 Security Awareness-as-a-Service
Our Security Awareness-as-a-Service offering brings awareness training in a managed services model.
The user can follow these trainings online at his/her own pace, throughout the year. The purpose of the training courses is to make users permanently aware of the fact that they must always be careful and be aware of possible attacks and viruses.
The training courses consist of:
Online training (Dutch, English, French, German, Spanish)
Poster campaign and cartoons
Review meetings
Gradual pricing (12 to 36 months)
3 levels:
1° Privacy Pack: privacy modules only
2° Essentials: all modules and updates
3° Premium: incl. bimonthly Phishing simulation
Our security solutions briefly
explained by Christophe
Security Assessment: Vulnerability & Maturity Assessment
Security Awareness Program
Security Awareness-as-a-service
SOC-as-a-service
As ATM networks have expanded worldwide, global crime has also become more sophisticated. The combination of these factors has led to increased concerns about ATM security.
We provide complete end-to-end management of the new ATM network including software development and management, maintenance, security and other managed services.
This includes:
Comprehensive monitoring of the ATMs
Transaction processing
Cash management
Asset management
To protect the new ATM network, there will be an advanced state-of-the-art ATM security solution as well as a full incident management system.